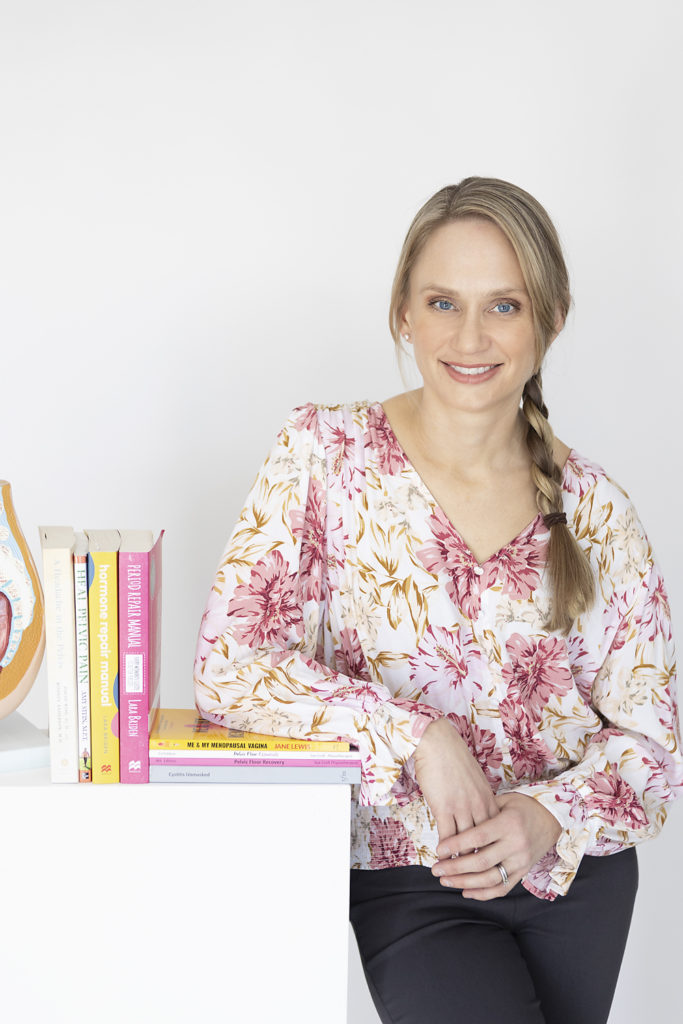 Daina Lazdins
Graduate Certificate in Physiotherapy (Pelvic Floor Physiotherapy), The University of Melbourne

Professional Certificate in Conservative Management of Pelvic Organ Prolapse, University of South Australia

Master of Physiotherapy (GE), University of South Australia

Bachelor of Biomedical Science (Honours), Monash University
Daina Lazdins is the founder/director of EVOKE PHYSIOTHERAPY. She has more than 15 years experience as a physiotherapist and a sincere passion for helping people with complex needs. She gained widespread experience in the fields of musculoskeletal physiotherapy, neurology, rehabilitation, orthopaedics and women's health working in the hospital setting in Adelaide. She quickly developed a special interest in women's health and pursued this career path in private practice, first in Adelaide and now in Brisbane.
Daina has completed many Australian Physiotherapy Association and Women's Health Training Associates courses over the past 15 years. She has advanced training in dry needling (including for pelvic conditions), as well as in musculoskeletal physiotherapy, neuromuscular dry needling and cancer rehabilitation. She is an experienced Pilates instructor, a Certified PINC & STEEL cancer rehabilitation physiotherapist and PINC NEXT STEPS instructor.
Professional Memberships:
Australian Physiotherapy Association (National Women's, Men's and Children's Pelvic Health Group, Musculoskeletal Physiotherapy Group, Acupuncture and Dry needling group)

Continence Foundation of Australia

International Continence Society

Women's Health Training Associates

CFA Physiotherapy Group (VIC)

Daina's ongoing commitment to Continuing Education is important to her, always striving to provide evidence-informed treatment for her patients. She loves helping people to achieve their goals so that they can live life to the fullest, no matter what their injuries, illnesses or life stage. When Daina is not working, she enjoys exercising and getting outdoors with her 3 active sons.
EVOKE PHYSIOTHERAPY provides unique, high quality, individualised physiotherapy services and advice in the following areas:
We are passionate about helping individuals reach their goals and keep active regardless of life-stage, injury, dysfunction or illness. Nobody should feel that they have to suffer in silence. There is significant research supporting the role of physiotherapy in pelvic floor disorders and in improving quality of life and physical function after cancer treatment.
Evoke's logo, the tree of life, has symbolism which spans across most cultures and religions. It is a sign of our uniqueness yet interconnectedness, stability, strength and growth. The tree of life is a symbol of a fresh start on life, positive energy, good health and a bright future.