PELVIC FLOOR REHABILITATION
Pelvic floor concerns can have a significant impact on quality of life and physiotherapy is recommended as first line intervention in many pelvic floor conditions.
Commonly Treated Conditions:
Stress urinary Incontinence (leaking with effort or exercise)

Bladder urgency and frequency

Bladder urgency and urge Incontinence

Prolapse

Bowel symptoms (constipation, incontinence and faecal urgency)

Painful sex / Dyspareunia

Incontinence following prostate surgery
What Can I Expect?
The first appointment involves documenting a history of your problem, including how much it bothers you and the effects on your life, as well as establishing your goals. Then a physical examination is performed. This will be tailored for your condition, but can include:
Assessment of posture and movement

Assessment of abdominal muscles and breathing

External pelvic examination

Internal examination (including assessment of pelvic floor muscle tone, activation, presence of pain or sensitivity, pelvic organ prolapse)
Throughout the examination your physiotherapist will explain the process and discuss the best treatment plan for you.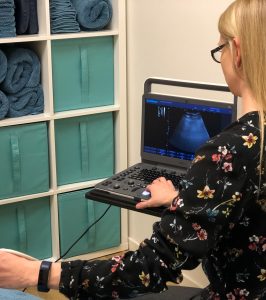 Treatment May Include:
Teaching you how to use your pelvic floor muscles correctly

An individual targeted pelvic floor exercise program

Discussing lifestyle changes to help you manage the problem

Looking at how your diet and fluid intake may be influencing your problem

Bladder training

Relaxation of the pelvic floor

Individualised general exercise program (including Pilates exercises)

A medical grade silicone support pessary

Ultrasound to help you with pelvic floor exercises